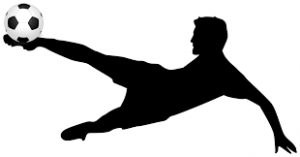 As a continuation to my previous post about the Football Association of Sacred Heart (FASH), and as a dedication to the good footballers of Sacred Heart Convent School, here is the press release in the 2009 Term 1 Soccer Season. This release was made on Friday March 6, 2009, just 7 days before the start of the tournament.
FOOTBALL ASSOCIATION OF SACRED HEART – OFFICE OF THE PUBLICITY COORDINATOR
PRE-TOURNAMENT PRESS RELEASE
DATE: 6 MARCH 2009
Transfer controversy and internal feuds! Confusion rocked the Fantastic Semis camp when Ishmael Simukoko and Alfred Lukwesa allegedly resigned from the club. Management of the club however says the players were fired after a dispute within the club. An interview conducted on Friday morning revealed that New Joc City had bought the 2 defenders. As Lukwesa was one of the club members with voting rights, Fantastic Semis decided to grant Andrew Chilembo voting rights.
It is also rumoured that Fantastic Semis paid New Joc City K5,000 ($0.94) to sign the players. If this is true, Fantastic Semis could be breaching Section 2, Part B1 of the Contract of Sale of Players which states that no team is allowed to offer money to another club unless it intends to buy or loan a player.
More transfer controversy! The Lil Saints technical bench has complained over the release of key players Gotswami Kaluba and Mwema Mwape to play for Fantastic Semis. Deadly Lil Saints striker Paul Mtonga said that Fantastic Semis did not pay them for Kaluba and Mwape. The 2 players have already played 2 league matches for Fantastic Semis, with Mwape scoring a goal in their 4-nil victory over New Joc City. Kaluba however said that if he will not be allowed to play for Fantastic Semis in the Cup games, he will not play at all as he has no intention of playing for Lil Saints. With the transfer window closing at 13:00hrs on Wednesday 11th March, the 2 Grade 9 danger-men have enough time decide which team they will play for. They are expected to hold a press briefing at the slabs where they will state their position.
Secondary Section looks to Primary Section for talent! Simon Mwisa of Grade 7 has become the second Primary Section player to feature for a Secondary Section club. He made his debut for FJ Warriors of Grade 8 in their 2 – 8 loss against Trojans FC of Grade 12. The first Primary Section player to play in the Secondary Section was Kando Felisho. Be sure to watch Mwisa in action at Convent this season.
Even more transfer controversy! Last season's Best Young Player, Kangwa Mwila has once again been involved in some transfer controversy. Last year, Mwila was being eyed by New Joc City, the club captained by his older brother and sensational striker, Chisanga. As was the case last year, the Mwila brothers will address the press from the living room of their parents' house on Tuesday, before Lil Saints play their first league match.
Leading by example! Trojans FC Manager, Tom Simukoko showed exactly why he is the manager when he played for about 9-and-a-half minutes, coming after Chalumba Mutengo limped off with an injury in the match against FJ Warriors. During his 570 seconds on the pitch, Simukoko touched the ball 4 times. Simukoko later come off for Steve Mwila. The Trojans won the match 8 – 2.
Predictions! As the league gets hotter, predictions are being made with regard to who might won the tournament, scheduled to start on the 13th of March. While most feel last year's losing finalists, Trojans FC are likely to take the cup, Fantastic Semis contend that they are certainly winning this season. However, you will only know the outcome if you join the Football Association of Sacred Heart (FASH) on Friday and Saturday. The FASH will be with you also throughout the duration of the league.
 We're getting better! An unnamed FASH Committee member who officiated 3 league matches has said he is impressed with the level of skill being displayed by the participating clubs this season. He said he was particularly happy with the improvement shown by Fantastic Semis and admitted that they are likely to put up a spirited fight even against the likes of Trojans FC. Commenting on New Joc City, he noted that they are an immensely skillful team that just needs to be better co-ordinated. He also commended FJ Warriors and said that he looks forward to watching FJ Warriors take on the skilled Lil Saints. He assured all the fans and football-lovers an exciting tourney.
New players on the rise! FJ Warriors striker Mutini Ziba has been listed as a top contender for this season's Best Young Player award following his superlative performances in the league matches and friendlies so far played. Others listed include Adams Daka, Kando Felisho, Kangwa Mwila, who is the current holder,  and FJ Warriors goalie, Gift. Ziba scored the team's first goal against Trojans FC and created the assist for the second in the friendly match a week ago. He also scored what many described as one of the best goals of the friendlies.
LEAGUE SCORES
The following are the scores Week 1's league matches:
| | | | | |
| --- | --- | --- | --- | --- |
| Trojans FC | 4 | : | 0 | Grade 10 |
| Fantastic Semis | 2 | : | 0 | FJ Warriors |
| Grade 10 | 0 | : | 4 | Fantastic Semis |
| FJ Warriors | 2 | : | 8 | Trojans FC |
SCORERS' CHART
After Week 1 of the league, the scorers' chart is as follows:
Emmanuel Katebe (Trojans FC) – 5 goals
John Chansa (Trojans FC) – 2 goals
Wajula Mweetwa (Trojans FC) – 2 goals
Malama Chisanga (Trojans FC) – 2 goals
Amon Chansa (Fantastic Semis) – 2 goals
Mwema Mwape (Fantastic Semis) – 1 goal
Mandona Chilashi (Fantastic Semis) – 1 goal
Andrew Chilembo (Fantastic Semis) – 1 goal
Manfred Ng'uni (Fantastic Semis) – 1 goal
Adams Daka (FJ Warriors) – 1 goal
2008 AWARD RECIPIENTS
Best Goalkeeper – Kasonde "Buje" Musonda (New Joc City)
Best Defender – Nchimunya Banda (Trojans FC)
Best Midfielder – Modecai Chibwe (Trojans FC)
Top Scorer – Kalumbwe Simbeye (The Gunners)
Scorer of the Best Goal – Emmanuel "Benzema" Katebe (Trojans FC)
Best Young Player – Kangwa Mwila (Lil Saints)
Most Valuable Player – Wajula Mweetwa (Trojans FC)
Most Attractive Team – Trojans FC
Runners Up – Trojans FC
Champions – The Gunners
2007 AWARD RECIPIENTS
Best Goalkeeper – Mumba Mwakazanga (The Gunners)
Best Defender – Kapambwe Mukoboto (Hangover United)
Best Midfielder – Malama Chisanga (The Blues)
Top Scorers – Albertus Schmidt & Kabungo Mwakazanga (The Gunners)
Scorer of the Best Goal – Mwengu Malasha (Westside United)
Best Young Player – Tawonga M'hango (The Blades)
Most Valuable Player – Moses Muzumara (Hangover United)
Most Attractive Team – The Blues
Runners Up – Hangover United
Champions – The Gunners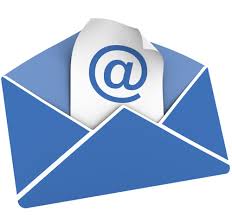 Suggestions have been made on what awards should be given at the Awards Presentation Ceremony scheduled for April. Among the suggested awards: the Best Manager Award, Best Losers Award, Best Dressed Team Award and Best Cheerleaders Award. The FASH has said that it will not be possible to give all these awards because of funding limitations. However, suggestions on how the tourney can be made more exciting are invited. To suggest awards or indeed any way of making the tournament interesting, write to:
The President
Football Association of Sacred Heart
P.O. Box 10081
Chingola