"If a person who just cooks nshima for a living is making more than my boss then I shouldn't be working here." "There is no excuse for not succeeding."
These are (paraphrased) words of George Sakala, the 24 year-old founder and MD of Febatech Fabrication Services and Supplies Company.
Febatech is the company that replaced big German and South African companies in managing the piping and hot rooms of Trade Kings Group in Zambia. Yes, Trade Kings Group. Besides running Febatech, George founded and runs Mpanga Fisheries, and is the Quality Improvement Manager in one of the wards (I forget which one exactly) at Kanyama First Level Hospital, on top of which he's pursuing a Bachelor's Degree in Business Administr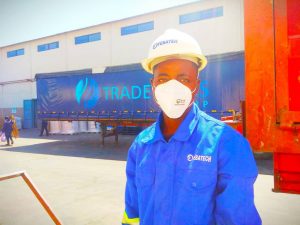 ation. But he's also already got 26 other certifications. Heck, that's one for each year of his life so far, with 2 to spare! And he's recently been selected for a prestigious British scholarship as one of twenty youths worldwide. He's acquired all of this in less than 3 years!
Now all of this sounds fascinating, but it gets even more so when you learn about George's history and how he got to where he is now. This is his story (only in part, because you can bet it is still being written):
I sat across the table at Galito's Levy Junction listening to George with eagerness and a ridiculous smile on my face, like an over-excited nerdy engineering student listening to his equally nerdy physics professor. Statement after inspiring and thought-provoking statement he made, whipping out his phone every now and then to show me photos of his work or to do a calculation whenever I didn't seem convinced.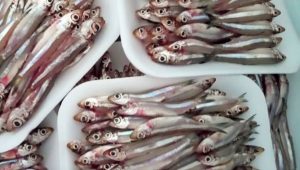 It all started when my wife forwarded me photos of George, captioning them "George is a director at his own company!" I saw a Trade Kings container in one of the photos. "That's it," I told myself. "I have to meet George." You see, George was a sponsored child when I joined Children International 9 years ago. He was one of the decent, well-behaved kids from a very humble home in Kanyama Compound. With no known prospects for the future, many in George's position would have given up on life and joined the many young thugs of Chibolya Compound who mount illegal roadblocks in the area to raise money for illicit drugs. After all, he did spend a lot of time in Chibolya. But George had a vision, and George wasn't kidding around about what he wanted. I coached him and a few of his friends in IT things and my wife (before we got married) did her best to impart values in George and his friends. But I didn't know much about his dire personal situation. Things turned around for him when one day, his mother asked him to help her to carry foodstuffs for sale across the city. The load was too heavy for her. For George it was too heavy emotionally, and when he saw what his mother was struggling with on a daily basis for the sake of her children's education, he told her it was going to stop. (His father had passed away a couple of years earlier and George is the 3rd oldest of 6 children.) Fast-forward to 2019, I arranged to have a sit-down with George after seeing his photos. I mean I knew he had started selling fish to take care of his mother and younger siblings and I met him in 2017 when he was working a
t the Lusaka District Health Office, but I didn't know how much progress he had made in life since then. Prior to today, I last saw him in 2018 when my wife and I went to do a project at Children International's Chibolya Community Centre. George was giving a motivational talk to teenagers, after which he had to rush for an exam. (Side note: Because of the motivational talk he was giving, he arrived 30 minutes late for the exam. But he still aced it.)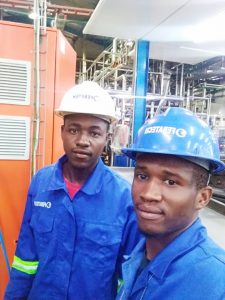 As we talked today (he did most of the talking), I got both inspired and provoked by his energy and his poignant words. I asked him more than once if he was sure about his age. It is hard to fathom how much a 24 year-old can accomplish when he's determined to make it in life. But there is also plenty to learn. Here are a few things George taught me:
1) God must always be first. In spite of his busy schedule, George makes sure he attends church every Sunday and is consistent with daily morning prayers.
2) You shouldn't pursue money, instead, aim to be of value. George continuously exceeds the expectations of his clients by offering high quality, accurate and speedy services all the time. This is encapsulated in Febatech's work philosophy.
3) Use what God has already provided. George believes all wealth is in what God has already created and we ought to be good stewards of natural resources.
4) While being employed is okay, as long as all you do in life is work for your employer, you're actually a slave.
5) There is no excuse for not succeeding. George tries his best to identify and exploit business opportunities wherever he goes, leaving almost no reason to fail in life.
6) Wasting time is wasting life. Although he sets aside time to relax, George makes it a point to never be idle, because time is too valuable to spend being unproductive.
7) Dare to turn your dreams into reality. George wasn't afraid of failing to clinch a deal with a company like Trade Kings. He went to their office, told them what he could do, and proved it by doing high-quality work on time and within their budget.
I hope this fairytale-like story encourages you to stay hopeful in adversity and provokes you to bring your ideas to fruition now that we've entered 2020.
To George, I say "keep soaring!". To myself, I say "start soaring!" And if you're reading this, one of the statements is for you too.